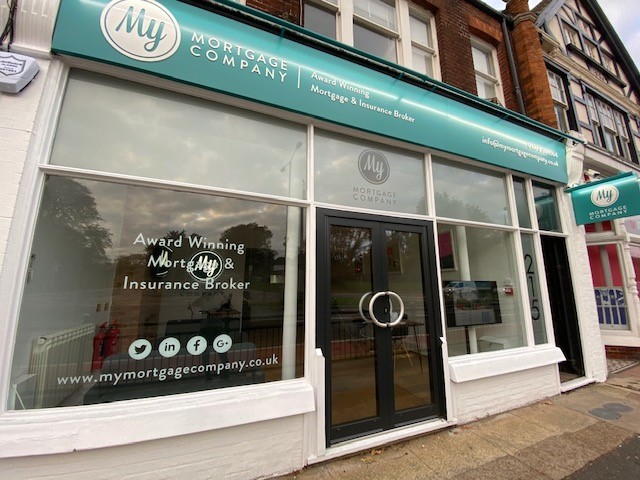 Introducing Our Newest Office
We love to keep our clients up to date with what is happening in the mortgage market and what we are up too!
We are excited to announce the launch of our second office on Preston Road. With the need for advice even more important now we felt having an additional site makes us even more accessible to clients.
At My Mortgage Company getting advice on Mortgages and Insurance couldn't be easier. You can arrange an appointment with us:
– Face to Face at either our Preston Road or Ditchling Road offices
– Over the phone
– Virtually via Zoom/Microsoft Teams
Do you really need 40% deposit to buy a property?
The media recently have speculated that people purchasing a property need a 40% deposit. This is not the case! My Mortgage Company still have access to mortgage rates up to 90% loan to value and are happy to discuss any enquiries on a case by case basis.
Start by November or risk missing stamp duty savings:
Before the pandemic, a mortgage application for a consumer with straightforward circumstances typically to
ok less than two weeks to move to mortgage offer.
But since the re-opening of the mortgage market, advisers have found this process is taking much longer in some instances up to 8 weeks!
Those with more complex backgrounds, such as those with impaired credit histories or who have been on furlough, may need to allow up to six to eight weeks to get approved for a mortgage.
On top of mortgage delays, other elements of the housing sector are also trying to manage demand and the ongoing impact of Covid-19 on their businesses.
Conveyancers indicated that the time between offer and exchange is now taking three weeks, while the period between exchange and completion stands at one to two weeks.
Responses from estate agents also indicated that the average time between receiving an offer on a property and completion has increased by some eight weeks.
It means the average home buying timeline could be up to 15 weeks – or 17 weeks for buyers with more complex requirements.
However, this figure does not take into account the holiday season nor the impact of a possible second lockdown, and prospective buyers should take this into account in their plans.
Buyers need to begin their search by 1 November to take advantage of the stamp duty holiday to give themselves enough breathing space should any issues arise before completion.